Income share agreements, also known as ISAs, are how the majority of Holberton students pay for their education. They are not loans, and in fact they offer many advantages over the student loans we are all familiar with. We also believe ISAs can be one of the solutions to the $1.6 Trillion (and growing) student debt crisis currently looming in the U.S.

Holberton's ISAs differ quite a bit from the student loans we're all familiar with. For example:
There is no interest
Repayments are a percentage of income, and not a fixed amount
For US residents, our ISA has a minimum income amount: If you make less than $40,000, then no payments are due.
With loans, there is a final amount that's due no matter what. With ISAs, there are repayment caps and term caps

You can make up to 42 monthly payments, then payments stop. That's three and a half years, maximum, that you will make payments for.
There is a maximum repayment cap of $85,000. Just like the payment cap, once you've paid this amount, then the payments also stop. This amounts to an average annual income of just over $142.8K per year.
Whichever cap hits first ends the ISA. So if you make $160,000, your repayments will stop sooner than 42 months, and if you make $120,000, you'll pay less than $85,000.

Holberton students pay for their education in relation to their success. There's no balance increase from interest, crushing payments between employment, or many of the other negative impacts people have associated with student loans.
Currently, Income Share Agreements lack regulation, and we want to make sure ISAs continue to exist and function in the students' best interest. So, Holberton is at the forefront of proposing ISA regulation to Congress. Holberton, along with non-profit think tanks, select universities, workforce development groups, and bootcamps are working diligently with Congress to request guardrails, tax codes, agency regulations, and other student-friendly regulations for ISAs. We want ISAs to stay, first and foremost, the student-friendly financing option that they were designed to be.

Due to the current lack of oversight of the ISA market, to help students make informed decisions about ISAs, we have compiled the variables of a typical ISA and what to look for when picking which education option is right for you.
Structure of an ISA
If you are signing an ISA with a school, bootcamp, or workforce development group, you are financing a certain value (such as a tuition or workshop fee). Since some of the terms surrounding ISAs may be complex, we hope the information below will help you pick the ISA or education that's best for you.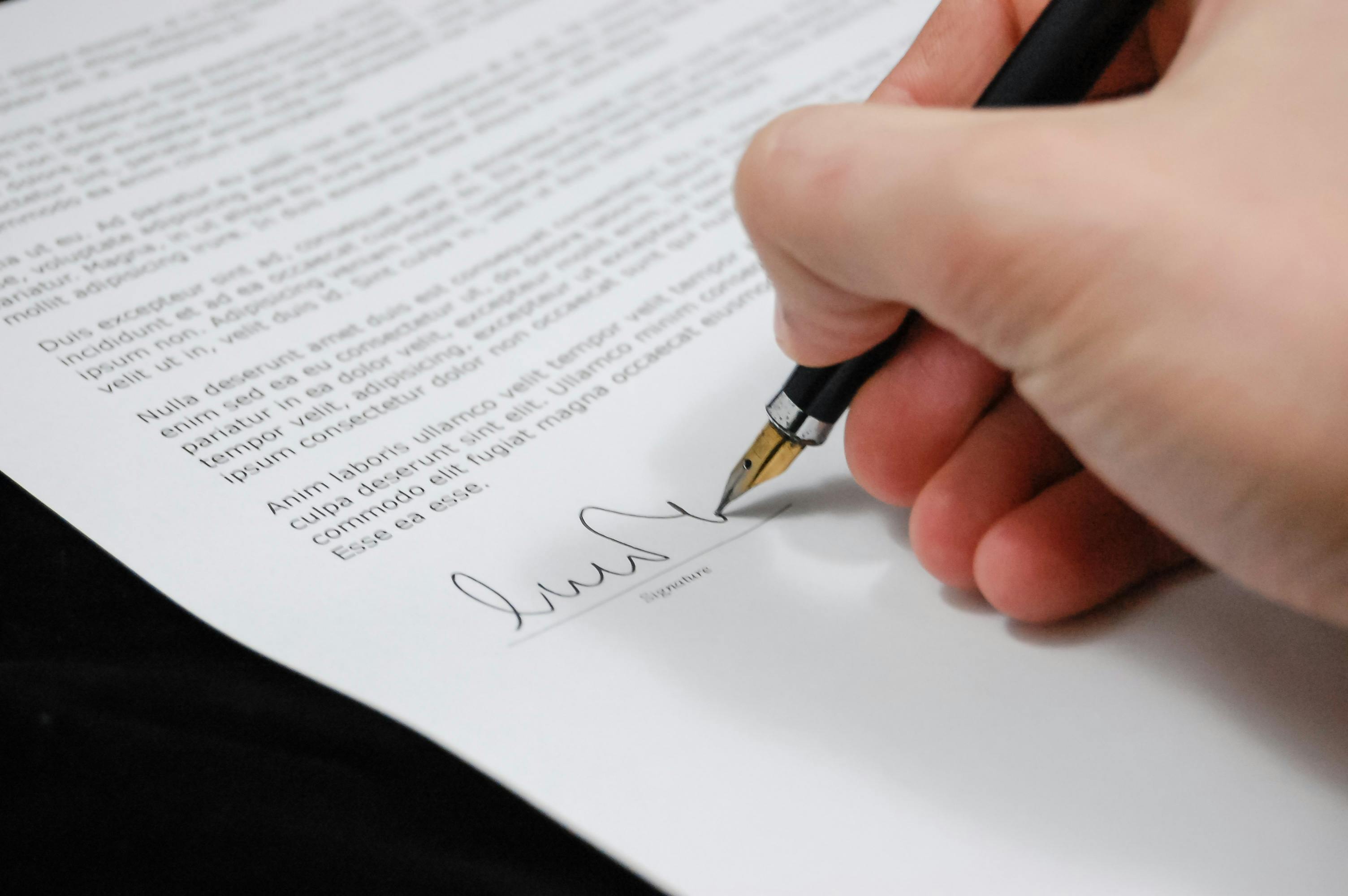 Financed Amount: If you were to pay upfront, what is the amount you are financing with an ISA is an important thing to pay attention to. Specifically what your financed amount is at the campus you want to attend, as the costs may differ between campuses. For example, at Holberton, the tuition amount that the ISA finances will differ by country.

Income Share %: This percentage should be based on your income only, not that of your family's. For example, at Holberton we do not count your spouse's, your siblings', or your parents' incomes in this percentage. When looking at your ISA contract, ensure you understand the definition of income as well, typically this will include base salary, cash bonuses and commissions. This amount is always pre-tax, also known as gross, due to the varying withholding regulations that exist in the US and worldwide. At Holberton, our ISA is currently 17% of your income but this may differ depending on your country or other terms specific to your campus.

Payment Cap: The payment cap is the maximum amount you will ever have to repay. This is put in place to protect you and ensure you will not overpay for your education. Usually a payment cap is defined as a multiple of the Financed Amount. At Holberton, our payment cap is equal to the Financed Amount, so you will only ever repay up to the amount of the tuition itself.

Minimum Salary Threshold: This is the minimum amount you need to earn in a set period, typically per month, to be required to make a payment. Setting a minimum income is not required but ensures you owe nothing when you are between jobs, unemployed, or simply not earning a high enough salary. Make sure the amount is not too low compared to the average salary of the career you're expecting to go into in your respective country. At Holberton, our minimum salary threshold varies between the country you attended school in, helping our ISA be affordable to students around the world.

Duration: The duration of an ISA is often defined in months or years and is the amount of qualifying invoices you will receive. A qualifying invoice means you haven't reached the payment cap yet and either your salary is above the minimum threshold, or you have exhausted your grace and deferment period. At Holberton, our duration is 42 months or 3.5 years, but may differ depending on your country.

Grace Period: This is a timeframe when you do not owe on your ISA upon graduation or after having completed your program. At Holberton, the Grace Period is 3 months after graduation.

Deferment Period: This is a period of time when you are in deferment, such as being unemployed or earning less than the minimum threshold, which means a time when you don't make any payments. During this deferment period, you will not receive qualifying invoices and therefore will not count towards the Duration of the contract. Be very careful to not have an exceedingly long Deferment Period in your contract, as that could keep you on the hook for a very long time. At Holberton, our Deferment Period is 24 months.

How we believe our ISAs are better for students than Student Loans:
Students receive downside protection
Holberton students receive downside protection against unemployment and underemployment. If a student earns less than the minimum threshold or doesn't have a job, they don't have to make any payments. Even better, you won't be penalized for unemployment or underemployment– there is no interest in our ISA, so the balance will never grow larger. Also, if a student is unemployed or underemployed for the full duration of their ISA (including the deferment period), they will pay nothing for their tuition.

Holberton's success is tied to its students' success
Our goal is to train high quality software engineers that are ready for the workforce, and we are only successful if we get people into these high-paying roles.

ISAs help students find the employment that's right for them
With fixed payments due after graduation regardless of employment, student loans encourage students to find the first job that pays enough to cover their student loan. With our ISA, not only are students able to take their time and find the best career fit for them, but they'll be able to take the role that's most rewarding for them as well, and not be pressured to find the highest paying role.

Percentage based repayment makes repayment fair for everyone
With fixed payments, most student loans take a specific monthly chunk of a student's post-school income, regardless of their success from the program. Not only that, if a student converts their loan to an income-based repayment loan to make the monthly payments more affordable, it will take the student who is making less even longer to pay off their loan. With interest, the student who is earning less will be saddled with more and more debt, and ironically, it is the student who makes less that will end up paying more on their loan. Our ISA does not do this, so every student who makes payments to their ISA will have the same terms and have the same duration and repayment caps, and no way that suddenly a student will have to owe even more when making all of their required monthly payments.

Holberton students only pay up to the tuition amount, nothing more
Different schools have different payment caps, and Holberton's payment cap is equal to its tuition. At Holberton, our focus is on the student's future. There is no discount for paying tuition upfront as it would favor those that can afford it and make education more expensive for those that don't. If a student does not pay the full tuition amount by the end for their ISA, that is a loss we take as the education provider, as we share in the risk and successes of our students.

Bankruptcy protection
In the unfortunate event that a student has to declare bankruptcy, student loans are not dischargeable. Simply put, student loans in the USA have been specially protected to survive any bankruptcy proceedings. So, even if an education cannot prepare a student to secure a job, traditional student loans will follow the student regardless of their financial situation. We are proud to state that Holberton ISAs are dischargeable in bankruptcy and we are working to have this same protection extended through all ISAs in the legislation we are working to push through Congress.
We hope this post will help everyone, future Holberton students and anyone else who's thinking about signing their own ISA, to understand more the terms and nature of ISAs, and what to look for in a good, student friendly ISA.